Josie Mrotek-Russell
Book Keeper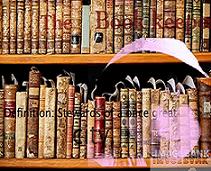 Posts

: 108


Join date

: 2008-01-03


Location

: Mandible House


Subject: Josie Mrotek-Russell - Bookkeeper Thu Jan 03, 2008 7:29 am

---

Empires



Full Name: Josie Mrotek-Russell
Nickname(s): Decca (she wishes), Medusa, BP (by Nils, short for Ballroom Pink)
Parentage: Michael Rexford Russell, Andrew Bishop Mrotek,
Siblings: Angel (d), Veda (d), Nils, Tamsin, Zeke, Chester, Reve, Adelaide, Chase & Suky
Species: Avian
Loyalties: The Bookkeepers
Religious Ideology: "Religion is the opium of the poor" - Karl Marx
Political Ideology: Communist
Moral Ideology: Open minded

-

Name: Jezz
Age: 15 (Finally!)
Country: UK
Character(s) on DC: Mikey Russell, Nick Scimeca, Matt Heafy, Tom Conrad, Tom and Bill Kaulitz, Larry Soliman & Butch Walker

Josie turned the page in her book silently as Mikey walked into the room, Suky in his arms. "Make yourself at home." She sneered as he sat down.
"This is my home." Mikey pointed out. "Less of the lip."
Well, Josie had no real comeback for that. "Lenin will kill you when you sleep."